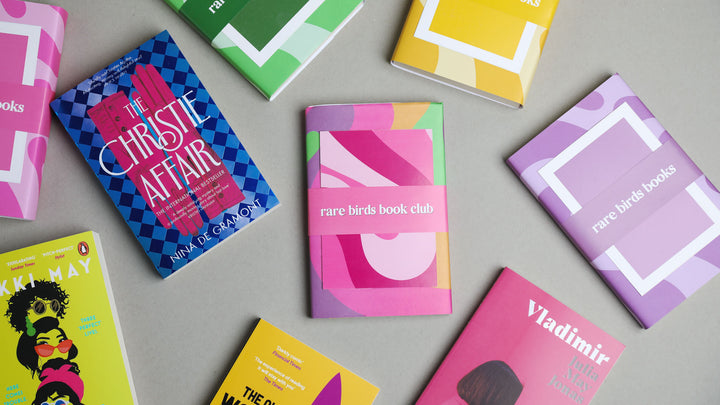 we're serious about reading for fun
Named a 'cult book subscription' by The Guardian and 'A pioneering bookstore' by The Times, we've made it our mission to celebrate women's writing and have fun while doing it.
Discover the subscription
Give a gift
rare birds book club
Secret blurbs. Beautifully wrapped books through your letterbox. In-depth reading guides. Author interviews. A private members' store. A community of readers around the world. Want in? Discover the internet's best book club.
celebrating women's writing
We're a team of avid readers who dreamed of celebrating & promoting women's writing in a way that showed respect to the craft and respect to the reader. Five years ago Rare Birds Books was born.
read our story