How to Grow Through What You Go Through : Mental Maintenance for Modern Lives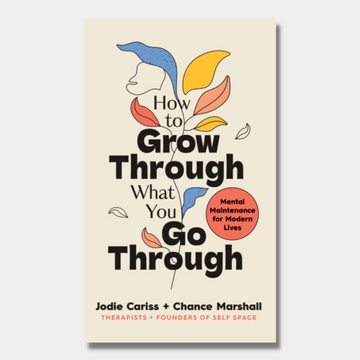 Free yourself from self-improvement; find space for self-compassion In a world which can be hard to navigate, it's not surprising that sometimes we don't feel OK.
In this compassionate book, therapists Jodie Cariss and Chance Marshall show us that when it comes to our mental health, there are no quick fixes. Instead they set out sustainable, realistic tools that will truly support you to feel more confident, hopeful and anchored through life's ups and downs.

Using a practice they call 'mental maintenance', you'll learn how to:
* Embrace your real self, messy bits and all
* Unpick habits and attitudes that hold you back
* Navigate life's challenges with more ease and less strain
* Care for your mental health proactively, before things get difficult
With this book by your side, and a little curiosity and commitment, you'll soon find that you have the potential to thrive, just as you are.