A Woman of No Importance: The Untold Story of Virginia Hall, WWII's Most Dangerous Spy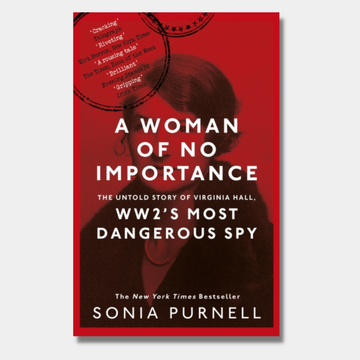 In September 1941, a young American woman strides up the steps of a hotel in Lyon, Vichy France. Her papers say she is a journalist.
Her wooden leg is disguised by a determined gait and a distracting beauty. She is there to spark the resistance. By 1942 Virginia Hall was the Gestapo's most urgent target, having infiltrated Vichy command, trained civilians in guerrilla warfare and sprung soldiers from Nazi prison camps.

The first woman to go undercover for British SOE, her intelligence changed the course of the war - but her fight was still not over. This is a spy history like no other, telling the story of the hunting accident that disabled her, the discrimination she fought and the secret life that helped her triumph over shocking adversity.